Nelson Rolihlahla Mandela (Madiba)
1918-2013
Please Click On The Picture Link Below For More Information: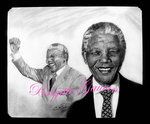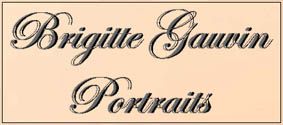 Please Click On The Picture Link Above For More Information:
About Brigitte
Hi , My name is Brigitte Gauvin , i'm 31 years old and i'm come from the province of Quebec (Canada) .Drawing , is my biggest passion . My profession : Portraitist- Realistic.
I always loved drawing . My very first portrait , I carried it out at 11 years old . Sat on my bed during a Summer day , paper / pencil on hand , on my room's wall where was 2 large posters of my favorite humorist Stéphane Rousseau , I started to draw him . Surprisingly , at the end , there has a great resemblance . Here is how my passion was born .
That made now 19 years that i making my Art .I never followed an unspecified course… it's a natural talent for me !
I draw in black and white and i using graphite pencils from 9B to H . Paper size of 11"x 14"(27.9 x 35.6cm) and also 14"x 17" (35.6 x 43.2cm) . I inspirated myself with photographies for making my portraits .
If you would like a portrait drawn , please feel free to e-mail me for more details .
Quebec
Canada