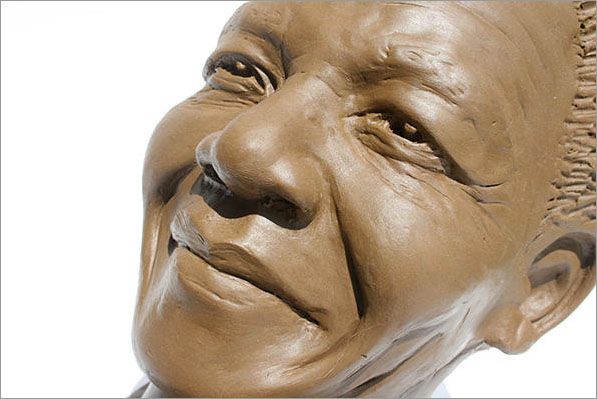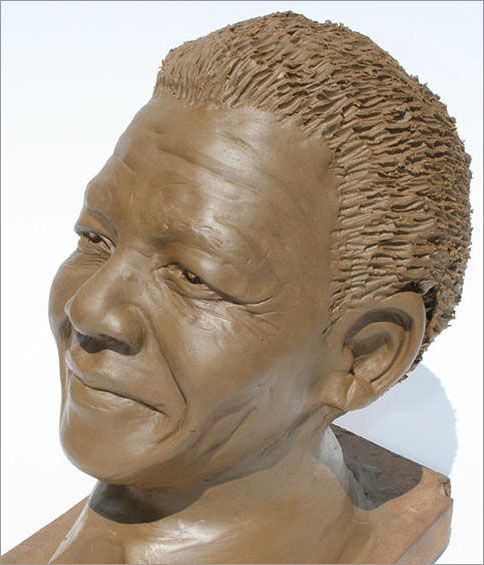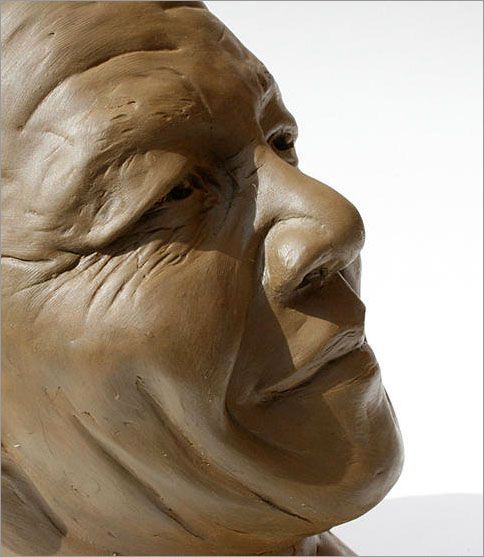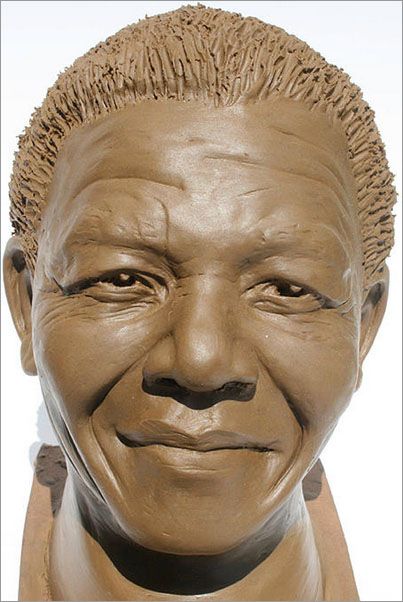 Nelson Mandela
Description:
Nelson Mandela bust modelled to 35% of life size by Greg Norman the artist!
The original work is currently for sale.At the present time, originals are not offered for sale through the Fine Art America secure checkout system. Please contact the artist directly to inquire about purchasing this original by clicking on the picture link below.
Please Click On The Picture Links Above For More Information:
This is a 360º view of the Nelson Mandela mini bust in finished form, but before the smoothing of the skin - prior to casting.
The Making of Mandela
I have created 3 different busts of Nelson Mandela. One is life size and was my first attempt. I wanted not only to honour one of the world's greatest statesmen, but to achieve a 100% likeness. So many sculptures and statues of him have failed to capture his features accurately.
When I completed the first large version, I believed I captured his features. But then I started a smaller one and realized that the smaller one was even more accurate.
Then, in early 2013, I was commissioned to do combined busts of Mahatma Gandhi and Nelson Mandela side-by-side on a granite base.
It is said that practise makes perfect and it was only when I had completed the small busts of the two humanitarians that I discovered how inaccurate the first two are. I am currently altering the others to the same exacting standards of the third one (viewed below in bronze)