Spirit of hope - Steven Ponsford
Please Click On The Picture Link Below For More Information: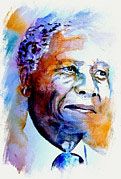 Please Click On The Picture Link Above To See Steve's Web Page:
Please Contact Steve If You Would Like To Purchase An Original:
Steve Ponsford, United Kingdom
Hi, thanks for viewing my painting, all comments are most welcome. I have been painting for about 15 years, mostly I use watercolour and a small amount of pen and ink.
My favorite artist is the late great Edward Wesson. I like to try many different styles and subjects and rarely paint the same type of painting more than once.
Most of my paintings are bold and colourful and I like to flood the scene with light and mood.